North Carolina Office of the State Fire Marshall Certification Courses
We offer a wide variety of firefighter and technical rescue courses that are NFPA compliant and Internationally accredited (IFSAC & Pro-Board) via the NC State Fire Marshall's Office. In order to receive fee exemption for these courses, students must be an active member of a rescue squad or fire department within N.C.
Our North Carolina Office of the State Fire Marshall courses are delivered either as a "Series or Block" or can be delivered as individual courses. All NCOSFM courses are accredited programs with the International Fire Service Accreditation Congress (IFSAC) or Pro BOard Fire service Professional Qualification Systems. All course are also compliant with related National Fire Protection Association (NFPA) and Occupational Safety Health Administration (OSHA) standards. What this means to you are the safest and highest quality instruction that students may utilized certifications throughout the international and military fire & rescue service.
For North Carolina fire & rescue responders: : All courses are free (fee exempt)
Out of State Students: There is an out of state course fee for each course.
Rope Rescue Technician & General Series
| COURSE NAME | COURSE ID | HOURS |
| --- | --- | --- |
| TR Rescue Operations | FIP 6501 | 12 |
| TR Anchors & Mechanical Advantage Systems | FIP 6502 | 15 |
| TR Fixed Rope Systems | FIP 6503 | 12 |
| TR Health and Wellness | FIP 6504 | 8 |
| TR Helicopter Transport | FIP 6505 | 6 |
| TR Horizontal Systems | FIP 6506 | 12 |
| TR Lowers & Raises | FIP 6507 | 12 |
| TR Personal Protective Equipment | FIP 6508 | 9 |
| TR Rescue Equipment | FIP 6509 | 6 |
| TR Rope Basics | FIP 6510 | 12 |
| TR Victim Management | FIP 6511 | 16 |
| TR Technical Rescuer Block | FIP 6500 | 120 |
| Emergency Medical Care (FIP 7001) | FIP 7001 | 12 |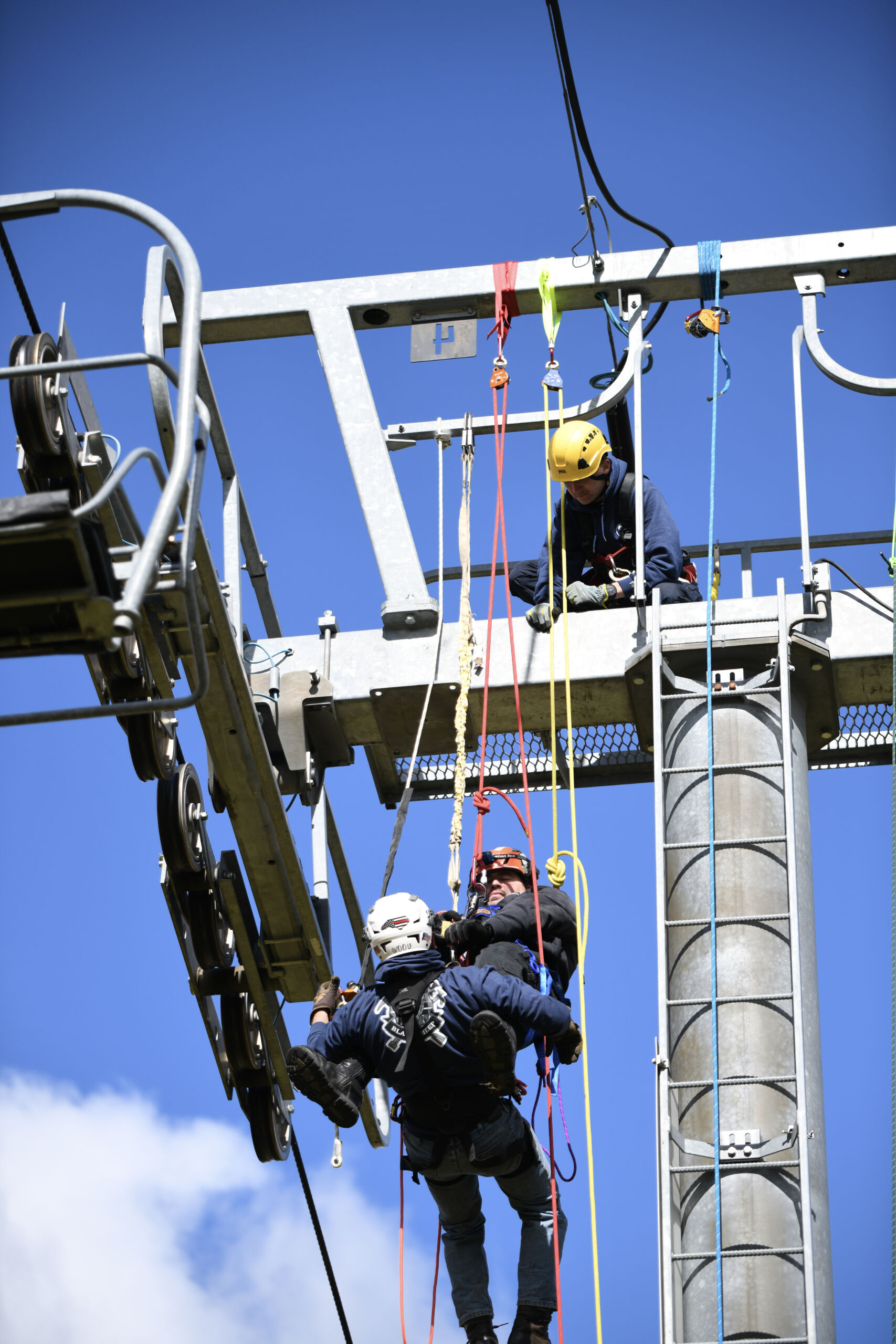 Vehicle Rescue Technician
| COURSE NAME | COURSE ID | HOURS |
| --- | --- | --- |
| Vehicle – Rescue Ops/Vehicle Rescue | FIP 5711 | 9 |
| Vehicle – Vehicle Anatomy/New Technology | FIP 5712 | 9 |
| Vehicle – Stabilization/Extrication | FIP 5713 | 12 |
| Vehicle – Large Vehicle Rescue | FIP 5714 | 6 |
| Vehicle – Victim Management | FIP 5715 | 12 |
| Vehicle Block | FIP 5710 | 48 |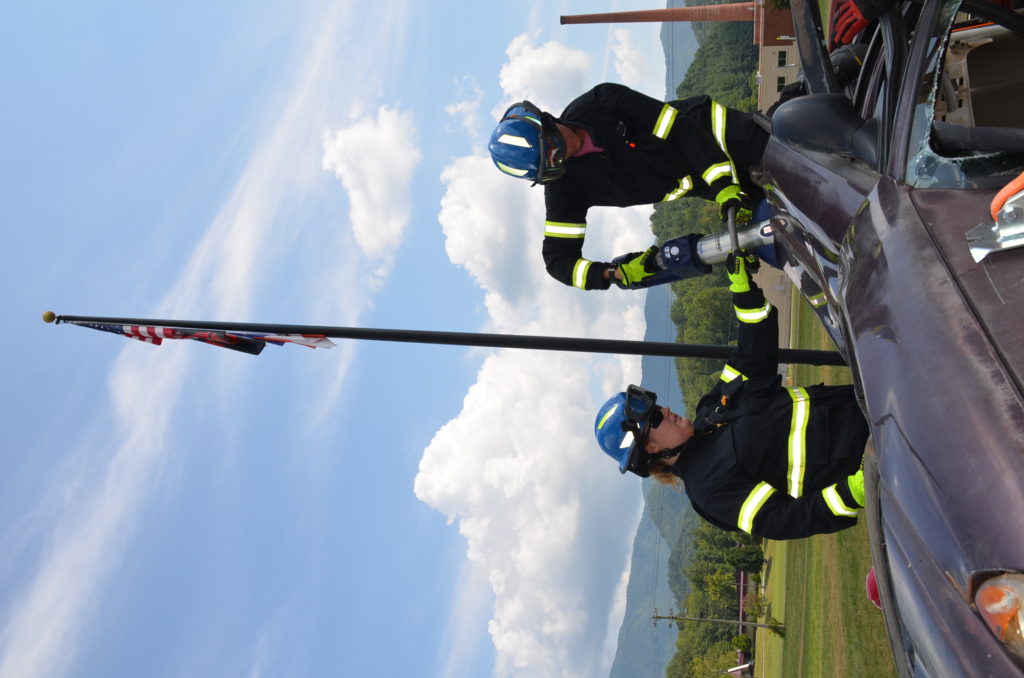 | COURSE NAME | COURSE ID | HOURS |
| --- | --- | --- |
| Water Rescue Operations | FIP 6405 | 6 |
| Water Rescue Techniques | FIP 6406 | 18 |
| Water Rescue Transportation | FIP 6407 | 15 |
| Water Rescue Victim Management | FIP 6408 | 9 |
| Water Rescue Series | FIP 6404 | 48 |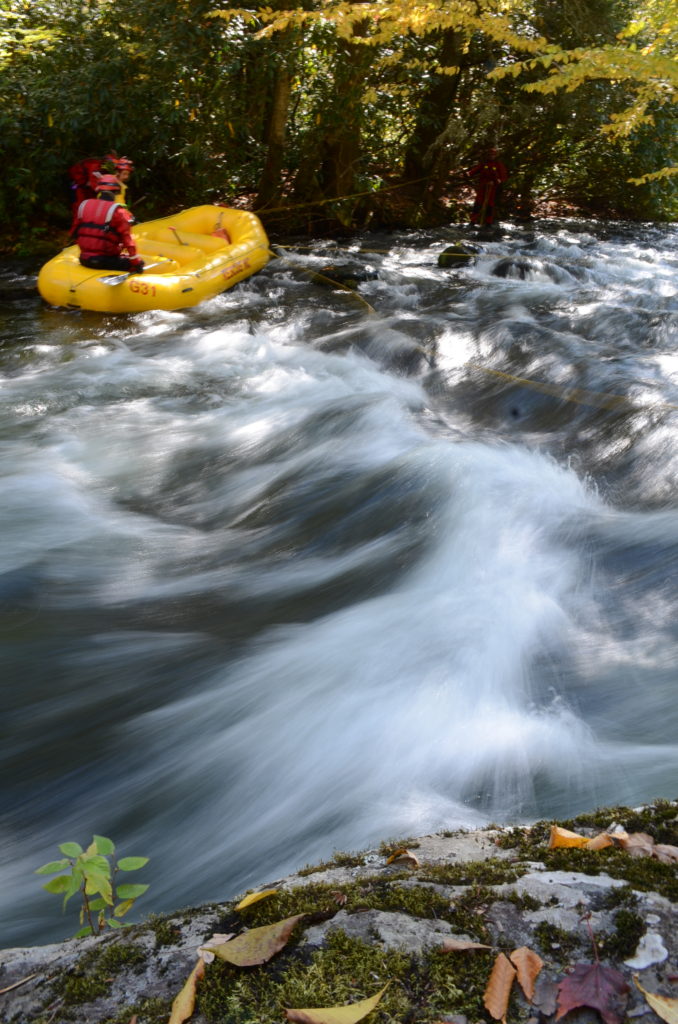 | COURSE NAME | COURSE ID | HOURS |
| --- | --- | --- |
| Trench Rescue Operations | FIP 6101 | 9 |
| Trench Rigging | FIP 6102 | 21 |
| Trench Protective Systems | FIP 6103 | 21 |
| Trench Load Stabilization | FIP 6104 | 4 |
| Trench Victim Management | FIP 6105 | 9 |
| Trench Series | FIP 6100 | 64 |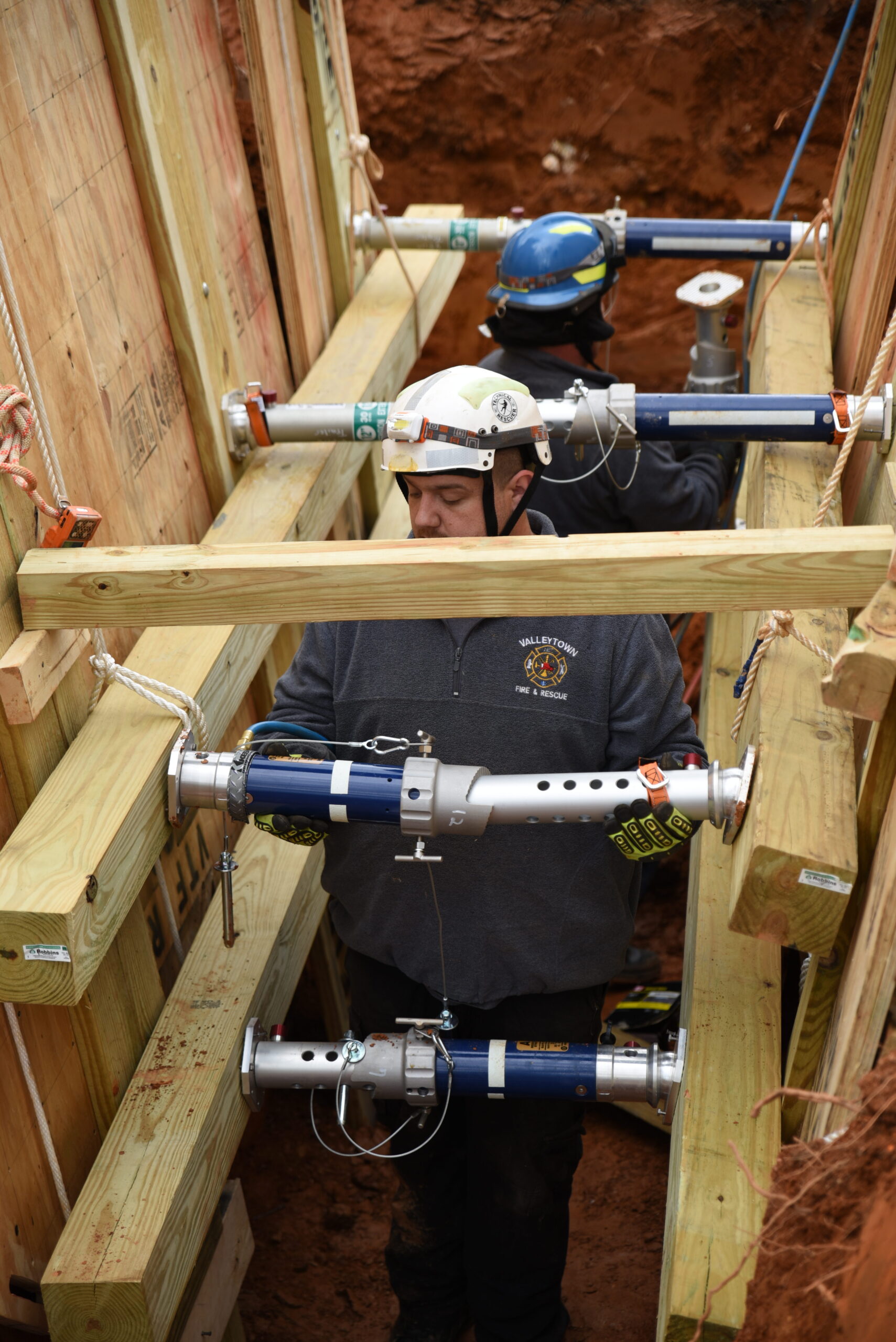 Confined Space Rescue Technician
| COURSE NAME | COURSE ID | HOURS |
| --- | --- | --- |
| Confined Space Rescue Operations | FIP 5901 | 9 |
| Confined Space Rescue Rigging | FIP 5902 | 21 |
| Confined Space Hazard Control | FIP 5903 | 25 |
| Confined Space Victim Management | FIP 5904 | 9 |
| Confined Space Series | FIP 5900 | 64 |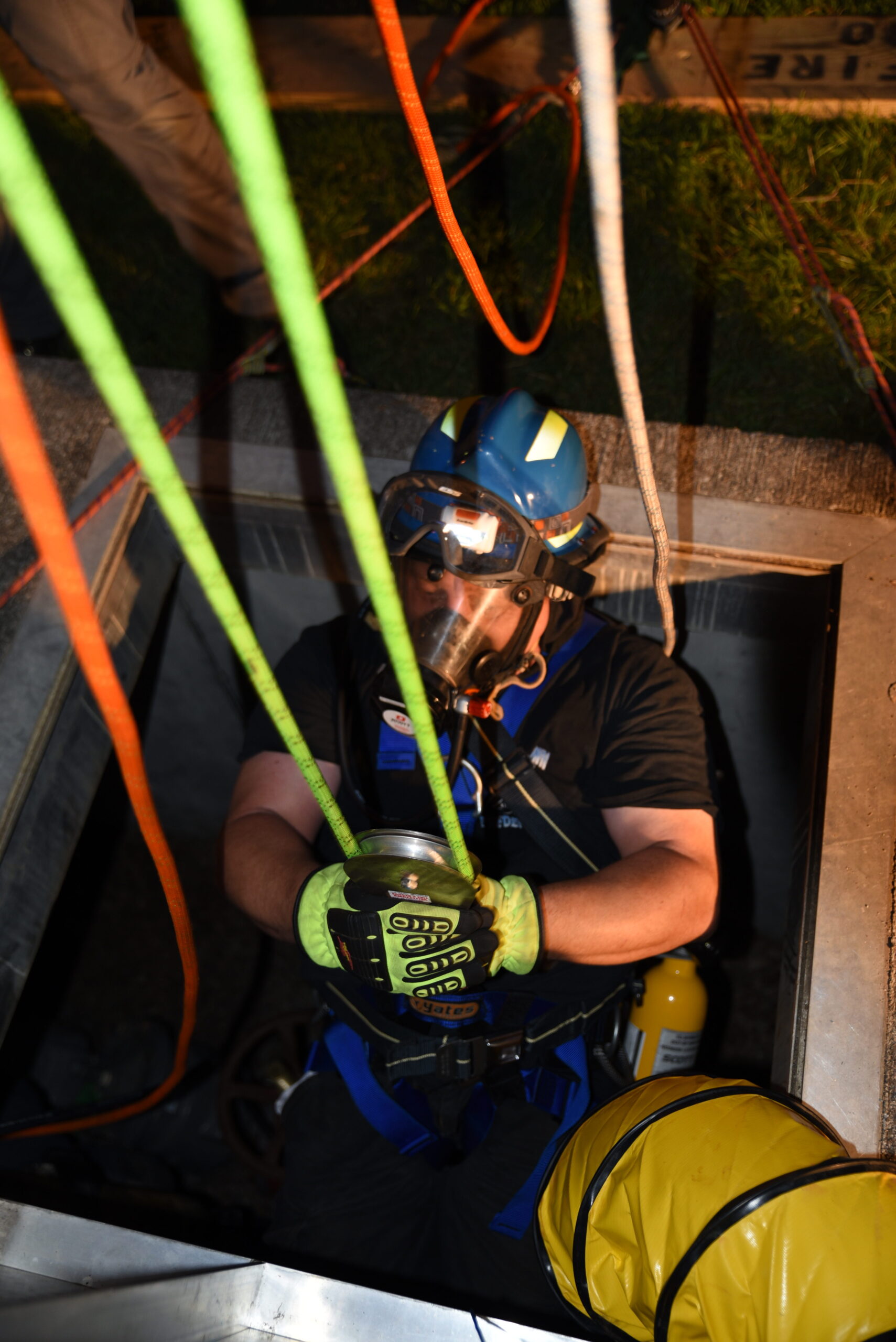 NFPA Firefighter Certification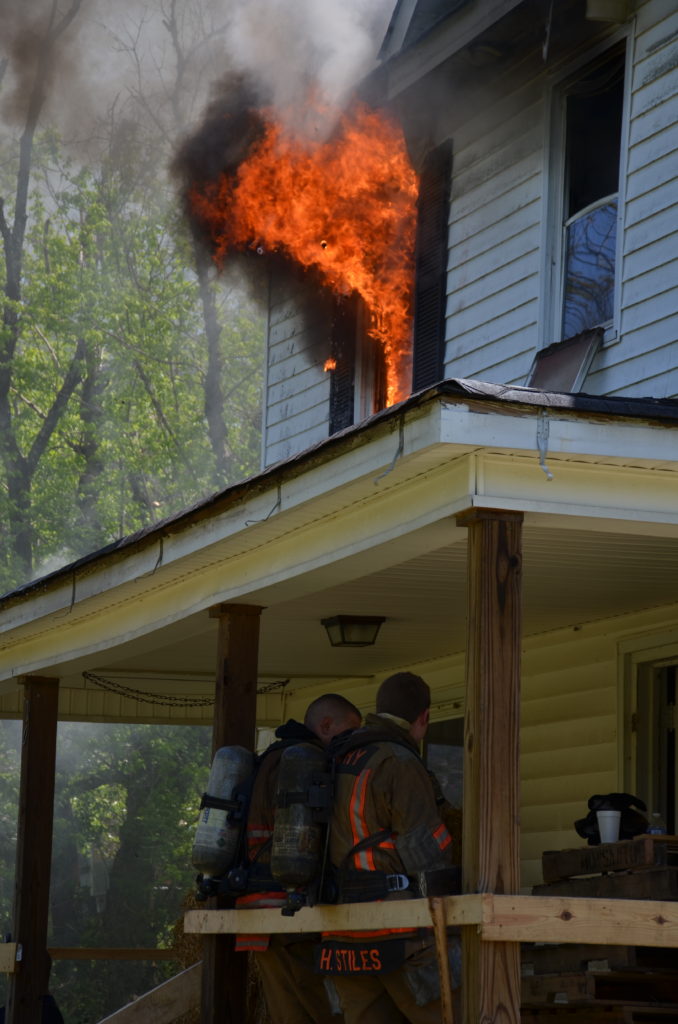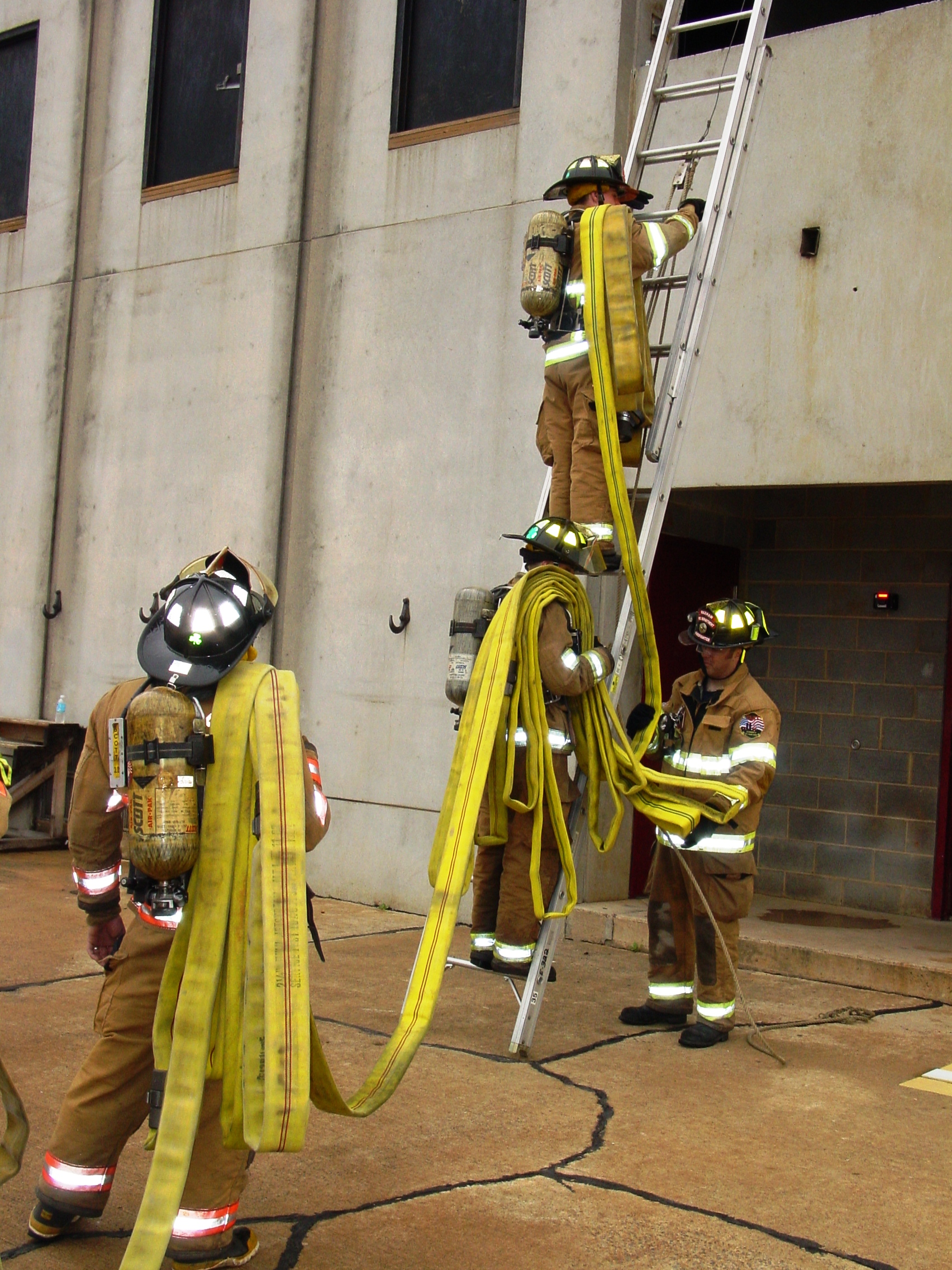 | COURSE NAME | COURSE ID | HOURS | TEXT CHAPTERS |
| --- | --- | --- | --- |
| General and Communications | FIP 3040 | 24-29 | 1, 4, 22 |
| Fireground Ops 1 | FIP 3041 | 24-29 | 2, 20 |
| Fireground Ops 2 | FIP 3042 | 28-34 | 3 |
| Fireground Ops 3 | FIP 3043 | 32-38 | 5, 6, 7 |
| Fireground Ops 4 | FIP 3044 | 32-38 | 8, 10, 19, 28 |
| Fireground Ops 5 | FIP 3045 | 36-43 | 11, 13 |
| Fireground Ops 6 | FIP 3046 | 28-34 | 9, 12 |
| Fireground Ops 7 | FIP 3047 | 24-29 | 14 |
| Fireground Ops 8 | FIP 3048 | 24-29 | 15, 16 |
| Fireground Ops 9 | FIP 3049 | 40-48 | 17, 21, 23 |
| Rescue Ops 1 | FIP 3050 | 28-34 | 24, 25 |
| Fire and Life Safety Initiatives | FIP 3051 | 28-34 | 26, 27 |
| Hazardous Materials Operations | FIP 3556 | 40-48 | 29-37 |
| Safety & Survival | FIP 6413 | 24-29 | |
| Traffic Incident Management | FIP 7000 | 4-5 | N/A |
| Emergency Medical Care | FIP 7001 | 12-14 | |
Firefighter Certification (Block Offerings)
| COURSE NAME | COURSE ID | HOURS | TEXT CHAPTERS |
| --- | --- | --- | --- |
| Block 1 | FIP 3031 | 135-162 | 1, 2, 3, 4, 5, 6, 7, 8, 10, 19, 28, 22 |
| Block 2 & EMC | FIP 3032 | 135-162 | 9, 11, 12, 13, 14, 15, 16 |
| Block 3, Safety & Survival, HMT Ops, TIMS | FIP 3033 | 135-162 | 24, 25, 26, 27 |
| Fireground Ops 9 | FIP 3049 | 40-48 | 17, 21, 23 |