Our instructional staff has over 60 combined years of public safety response and thousands of hours training of experience. Many of our affiliates also serve as active members of North Carolina Urban Search & Rescue Task Forces and Swiftwater Rescue Task Forces. In addition, we have 15 years experience training and developing industrial emergency response teams. Officially incorporated in 1990, Rescue North Carolina LLC. develops and delivers training programs for Fire/Rescue, EMS, law enforcement, military special operations, and industrial emergency response teams.
We have also been instrumental in the development of safety plans for industry, and the delivery of OSHA and NFPA compliant safety training programs for various private and governmental agencies.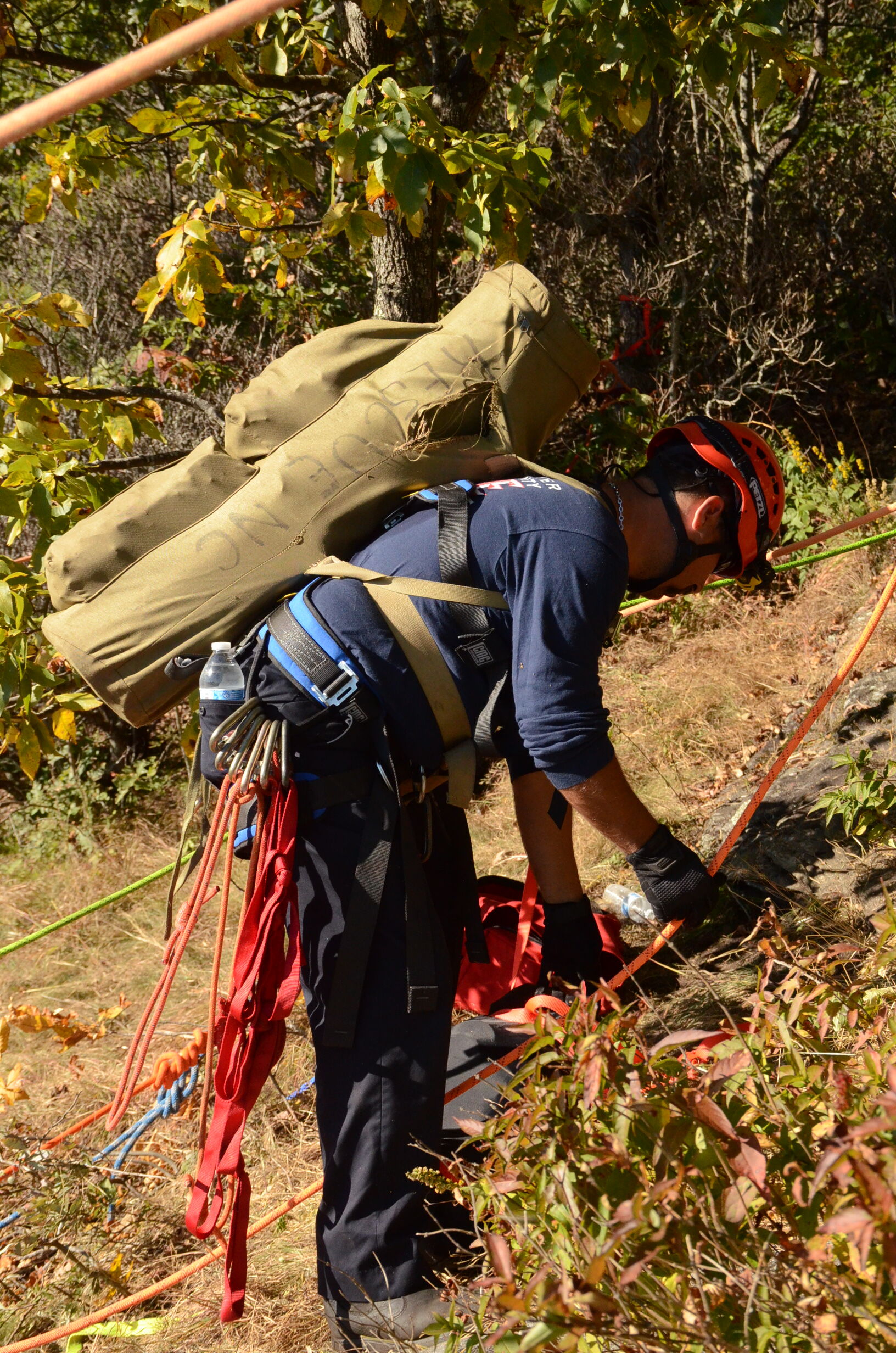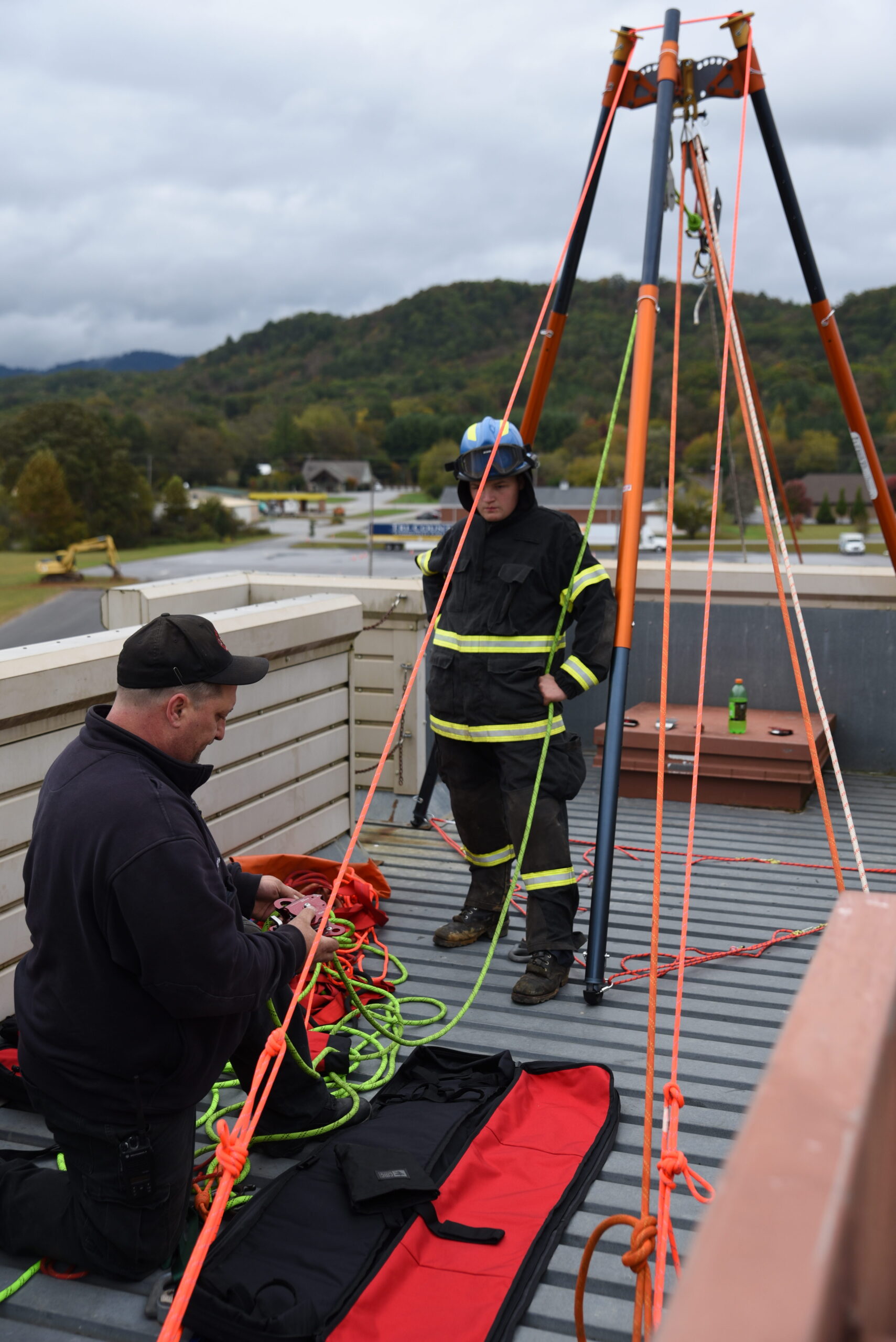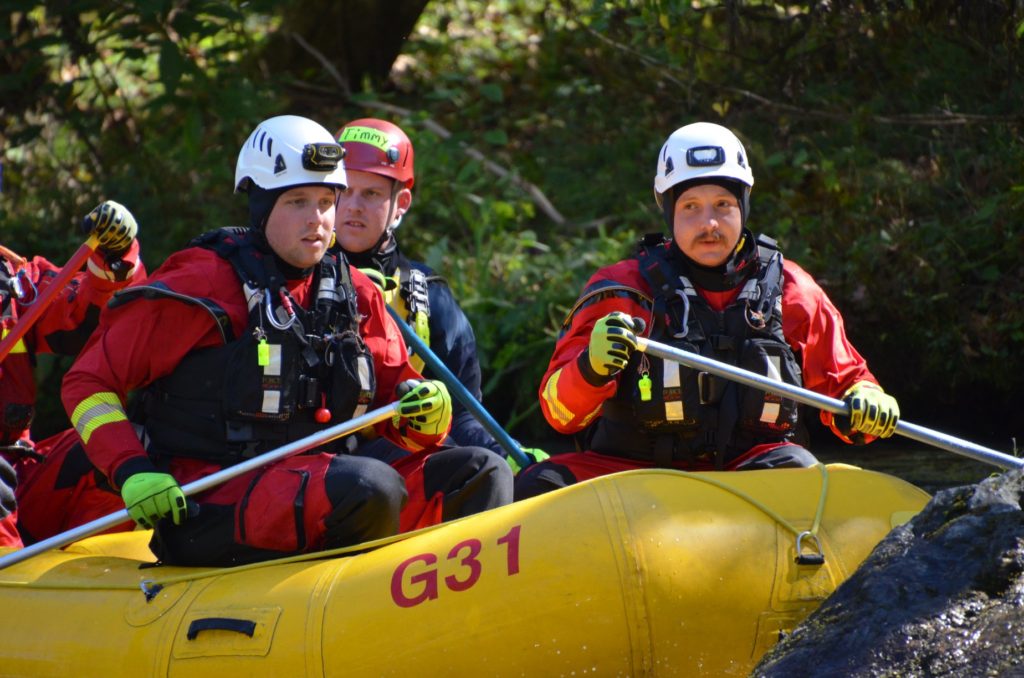 Curriculum Development and Training Philosophy
Safety priority #1.
Create challenging scenario-based training opportunities to enhance the learning process.
Create realistic training scenarios
Create a realistic training environment for training the student is expected to perform.
Staff members are not only qualified instructors, but strive to continue their education and experience in becoming more proficient in their skills sets.
Provide an instructor-student ratio that allows a positive balance between assuring competent supervision and quality instruction.
Provide a curriculum developed to exceed the requirements relevant NFPA Standards and OSHA regulations.
Information presented shall include

Theory presentation
Skill demonstration
Practical application under controlled situations
Practical application under simulated emergency situations.
All practical applications and emergency simulations are evaluated against a written standard and practical assessments prior to testing.
Nowhere else can you find more comprehensive firefighter training and emergency services instruction than with Rescue North Carolina LLC. We offer a customized training format at customer-specified locations worldwide through high-quality emergency response training and instruction in a variety of specialty areas.
Rescue North Carolina has been providing unsurpassed fire training for emergency responders since 1994 and provided advanced training skill sets to over 6,000 responders from across the nation.
Rescue North Carolina LLC. can provide your organization or copmany the following training and safety related services:
Since 1994, RSQNC has trained over 6000+ students from public safety to military special operations teams. We pride ourselves on having many return clients and students attend our courses to serve as adjunct assistants to expand upon their previously acquired training.
Allen Volunteer Fire Department
Allen's Crossroads Vol. Fire Dept.
American Marine Institution, Tampa Fl.
Arrington/Mar-Mac Special Operations Rescue Team
Associated Marine Institute
Bethlehem Community Fire Rescue
Brevard Co., NC Rescue Squad
Buncombe County Rescue Squad
Carolina Outfitters Rafting Co.
Center Pigeon Fire Department
Charlotte Fire Department
Cherokee Tribal Fire Dept.
Chilhowie, Va. Fire Dept.
Clarks, Chapel Vol. Fire Dept.
Clay County Fire and Rescue
Clay County, NC Fire & Rescue
Concord Fire & Life Safety
Cullasaja Gorge Fire & Rescue
Cullasaja Vol. Fire Dept.
Davie Co., NC Rescue Squad
Duke Energy Hydrological Division
East Howellsville Fire Department
Enka Candler Fire and Rescue
Fire Department of New York (FDNY)
Fort Oglethorpe Ga. Fire Dept.
Fountain, NC Vol. Fire Dept.
Girls at Play Kayak Instruction
Global Online First Responder Training Foundation
Greensboro Fire Department
Greenville, NC Fire Dept.
Guilford Association of SCUBA Personnel (G.A.S.P)
Harrisburg, NC Fire Dept.
High Point , NC Fire Department
Jackson County, NC Emergency Management
Jackson County,NC Rescue Squad
Jackson Park Fire & Rescue
Jacksonville, NC Fire Dept.
Jacksonville, NC Fire Dept.
Kokomo, Indiana. Fire Dept.
Lake Toxaway, NC Fire Dept.
Mills River Fire Department
Mount Mourne Fire Department
Mountain Valley Vol. Fire Dept.
Mt Pleasant Fire & Rescue
Nash County Emergency Services
North Carolina USAR Task Force 1, Bryson City, NC
North Carolina USAR Task Force 10, Greenville, NC
North Carolina USAR Task Force 9, Lumberton, NC
North Catawba, Fire & Rescue
Oak Grove Volunteer Fire Dept.
Oconee County, SC Emergency Services
Odell Volunteer Fire Dept.
Pala Fire Dept., California
Patrick Air Force Base; 920th Rescue Wing
Pitt County Sherriff's Office
Pitt County, NC Community College
Pleasant Gardens, NC Fire Dept.
River Rock Grill, Bryson City, NC
Roanoke Valley Rescue Squad
Rowan Co. NC Sherriff's Dept.
Rowan County Rescue Squad
Rowan-Cabarrus Community College
Scaly Mountain, NC Vol. Fire Dept.
Shiloh Ga.Volunteer Fire Dept.
South Orange Rescue Squad
South Piedmont Community College
Salisbury Fire Department
South Salisbury Fire Dept.
Southwestern Community College
Stafford Volunteer FIre Department
Summerfield Fire District
Surry Co. Emergency Services
Swain County, NC Emergency Management
U.S. Coast Guard Air Station Detroit, MI.
U.S. Coast Guard Air Station Elizabeth City, NC
U.S. Navy Air Station Jacksonville, Fl.
Union County Ga. Fire Dept.
United States Marine Corps. Helicopter Search & Rescue; PEDRO; Cherry Point, NC.
University of Florida Large Animal Rescue Unit
US National Whitewater Center
Virginia Beach Volunteer Marine Rescue Team
Waxhaw Volunteer Fire Dept.
Wesley Chapel Volunteer Fire Dept.
Winterville Fire Department


Valleytown Vol. Fire Department
Graham County Fire & Rescue
Marion Fire Department
Gaston Fire Department
Roanoke Valley Rescue Squad
Duke Energy
Haywood Community College
Halifax Community College
Rowan-Cabarrus Community College
Tri-County Community College
Western Piedmont Community College
McDowell Community College
AB Technical Community College
Southwestern Community College
South Piedmont Community College
Central Piedmont Community College
Johnston Co. Community College
Smithfiield Fire Department
Four Oaks Fire Department
Laramie Co. (WY) District 2 Fire Dept.
North Carolina Emergency Management
and lots more….